Volvo Oil Change in Farmington Hills, MI
We provide local Volvo owners with quick and convenient oil change services. Our complete oil change menu includes the motor oils recommended for all Volvo models. Certified technicians complete oil changes with OEM motor oils. Oil changes include removing the old filter, sludgy, broken-down oil, and installing fresh motor oil and a new OEM oil filter to specifications. Continue reading about Volvo combustion engines and oil change maintenance. Contact us when your Volvo needs an oil change at LaFontaine Volvo Cars Farmington, serving Ann Arbor, Troy, Livonia, Novi, West Bloomfield Township, and Township of Northville, MI.
Volvo Combustion Engines & Oil Change Maintenance
Volvo famously engineers some of the best combustion engines known for efficiency and durability. When recommended in the Volvo owner's manual, oil change service is much-needed maintenance for the best long-term performance. Choosing us for oil changes ensures service by certified technicians with the recommended OEM oil. Check the odometer today to see if your Volvo is due for its next oil change, and contact us to schedule service at LaFontaine Volvo Cars Farmington Hills, MI.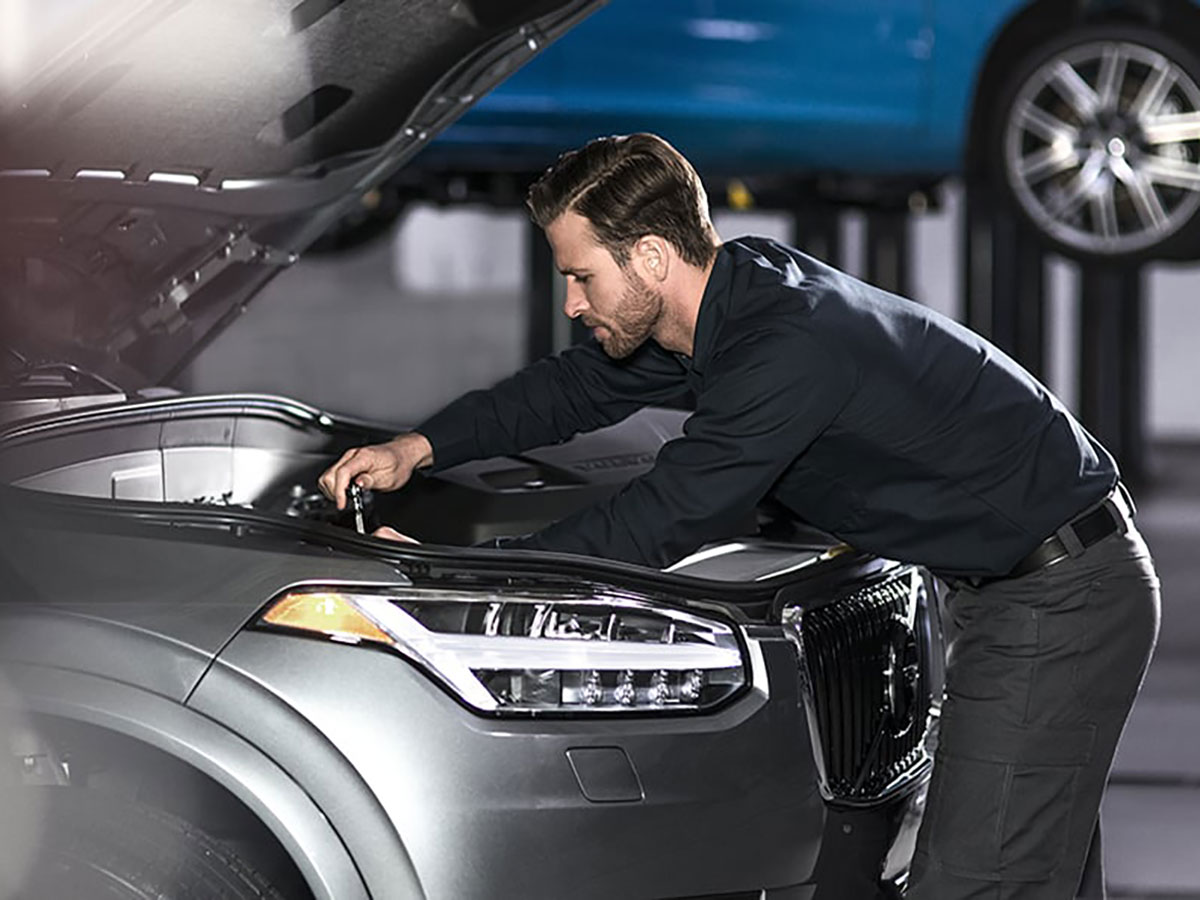 Volvo-Certified Oil Changes
Full-Synthetic: Volvo recommends full-synthetic motor oil for most newer models. Synthetic provides the best lubrication given its smaller molecule, thin viscosity, and resistance to thermal breakdown. Schedule full-synthetic oil changes every 10,000 miles.
Diesel: Volvo manufactured models with diesel engines before 2011. We stock the OEM diesel oil recommended for these models.
Semi-Synthetic: Semi-synthetic allows drivers with older Volvo models to acquire improved engine lubrication than conventional at a lower price than full-synthetic. Volvo owners with older models lubricated by conventional should consider switching to semi-synthetic for improved component protection that extends engine life.
Conventional: Conventional motor oil has been lubricating combustion engines since the initial growth of the automotive industry. Some older Volvo older models continue to use this oil type. We stock OEM conventional motor oil.
Engine and Late Oil Changes
Oil changes after the recommended interval cause engine problems. Broken-down motor oil provides insufficient lubrication and causes these engine consequences:
Internal parts must work harder with increased friction and heat
Decreased fuel efficiency
Rapid internal component wear and tear
Premature repairs
Decreased reliability
Shortened engine life
Schedule Service at LaFontaine Volvo Cars Farmington Hills, MI
Volvo owners can schedule an oil change service appointment online or by phone. Schedule online within minutes at your convenience by submitting pertinent details. Call the service center when open to schedule service or if you have questions.
Schedule Service