The SUV you drive should be able to handle the needs of you and your family. As you consider the different SUVs that may be available, consider the performance and efficiency you can get to reach all destinations with a plug-in hybrid, like the Volvo XC90 Recharge.
The Volvo XC90 Recharge is part of the lineup of innovative vehicles Volvo is introducing. As you prepare to embark on your journey on the roads of Detroit, West Bloomfield, and Northville, MI, learn more about what the Volvo XC90 Recharge has to offer in this review from LaFontaine Volvo of Farmington Hills.
Volvo XC90 Recharge: Performance
The Volvo plug-in hybrid models are powered by a hybrid engine that can deliver all-electric performance. The Volvo XC90 Recharge has a 2.0L engine that gets 400 horsepower and 472 lb-ft of torque on top of 5,000 pounds of maximum towing capacity when properly equipped.
When fully charged, you can shift into all-electric range of up to 19 miles and make short commutes without producing emissions.
There are various drive modes that can allow for you to customize your drive and reach optimal performance. You can choose between pure electric, hybrid, power, and AWD modes that allow you to navigate the road ahead.
Volvo XC90 Recharge: Interior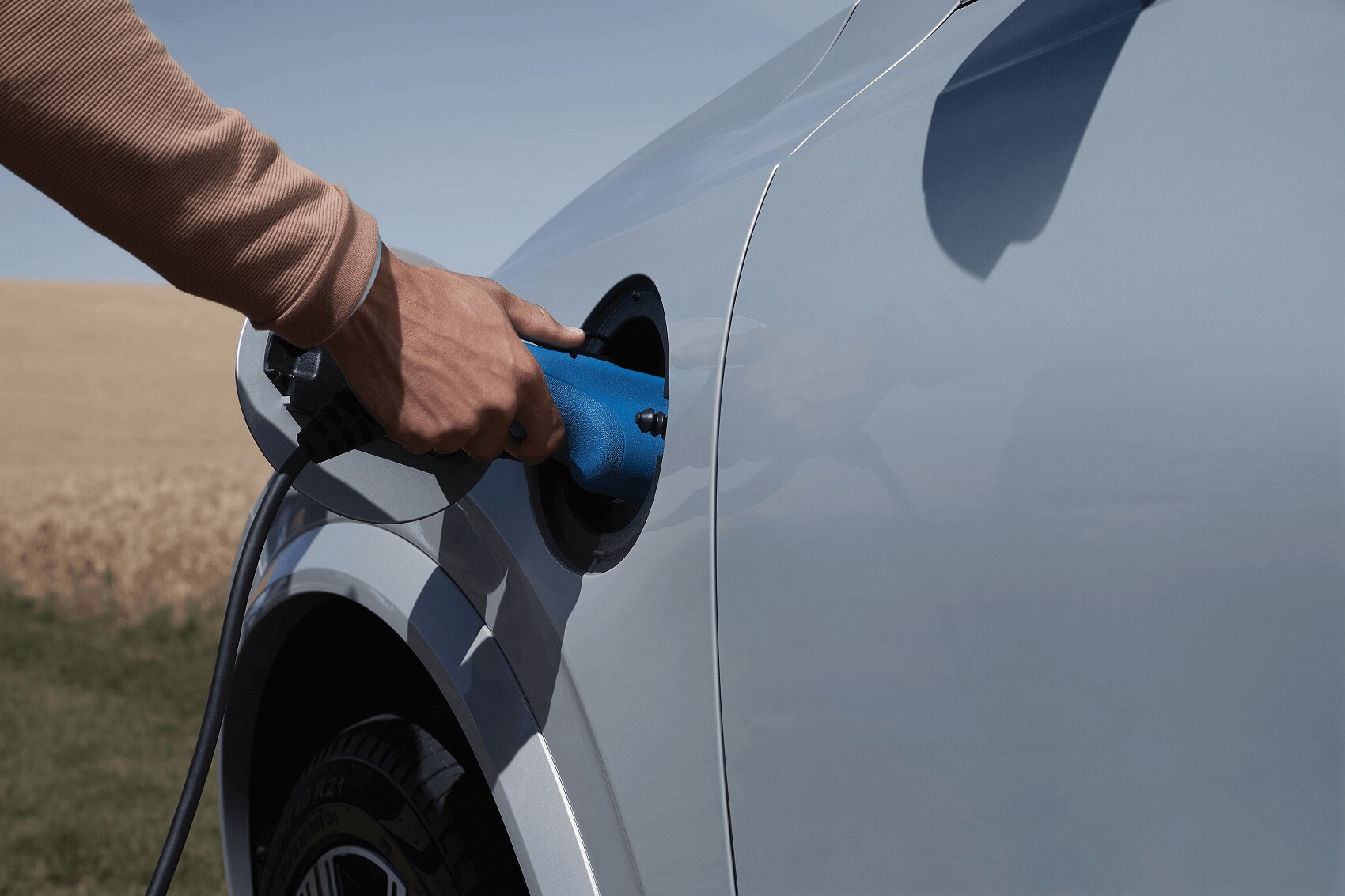 There are plenty of great resources inside of the Volvo XC90, starting with the seating arrangement and cargo space. You have plenty of balance, as there is room for seven passengers and 85.7 cubic feet of maximum cargo space. This makes it easier to fit everyone and everything you need for your travels.
When it comes to technology, you'll have all the amenities you need. The XC90 Recharge allows you to store your devices easily without having wires crossed. Wireless charging makes it easier to stay organized in your vehicle.
You can also remain focused on the road with the addition of Head Up Display that can allow you to see your speed, follow navigation, and even answer phone calls while keeping your eyes on the road.
Volvo XC90 Recharge: Safety Features
Safety is an important part of an SUV. The Volvo XC90 Recharge provides a range of driver-assistive features that can keep your protected on your travels.
Intelligent driver-assistive technology can detect when something is in your path-like a pedestrian, animal, or other vehicles-and can help you avoid a collision.
Parking can be made easy with the help of four high-definition cameras that provide a 360-degree bird's-eye parking view.
Finally, the blind spot information system (BLIS™) with steer assist can keep you moving forward, while showing you if there is anything in your blind spots as you merge onto the highway. All of these features are designed to give you more peace of mind on the road.
Come See the Volvo XC90 Recharge Today!
Now that you have some knowledge of what the Volvo XC90 Recharge can do for you, come and see it today. Get to know the features and performance of this vehicle and schedule a test drive.
At LaFontaine Volvo, we are here to help drivers in Detroit, West Bloomfield, and Northville, MI, find the right vehicle and get on the road in style. We look forward to seeing you soon.