The future of driving is always evolving. There are more and more features available to increase capability on the road and create more convenience and smoother travels. There are several drivers that are taking the leap into the future by exploring electric vehicles that still provide a similar experience to the traditional gas-powered cars we have known for years.
Volvo is continuing a tradition of innovation with the Volvo Pure Electric line of electric cars and SUVs. These progressive vehicles offer a number of unique qualities that are changing the way we drive. At LaFontaine Volvo of Farmington Hills, you can see these electric vehicles up close and what they can do for you on the roads of Detroit, West Bloomfield, and Northville, MI.
---
Why Choose Electric Vehicles?

There can be several reasons to choose electric vehicles. These vehicles can provide a lot of benefits as the future of driving.
Zero Emissions
First and foremost, electric vehicles give off zero emissions. This means that your Volvo Pure Electric vehicle will provide with a performance you expect without affecting the environment, helping you protect it.
A Futuristic Feeling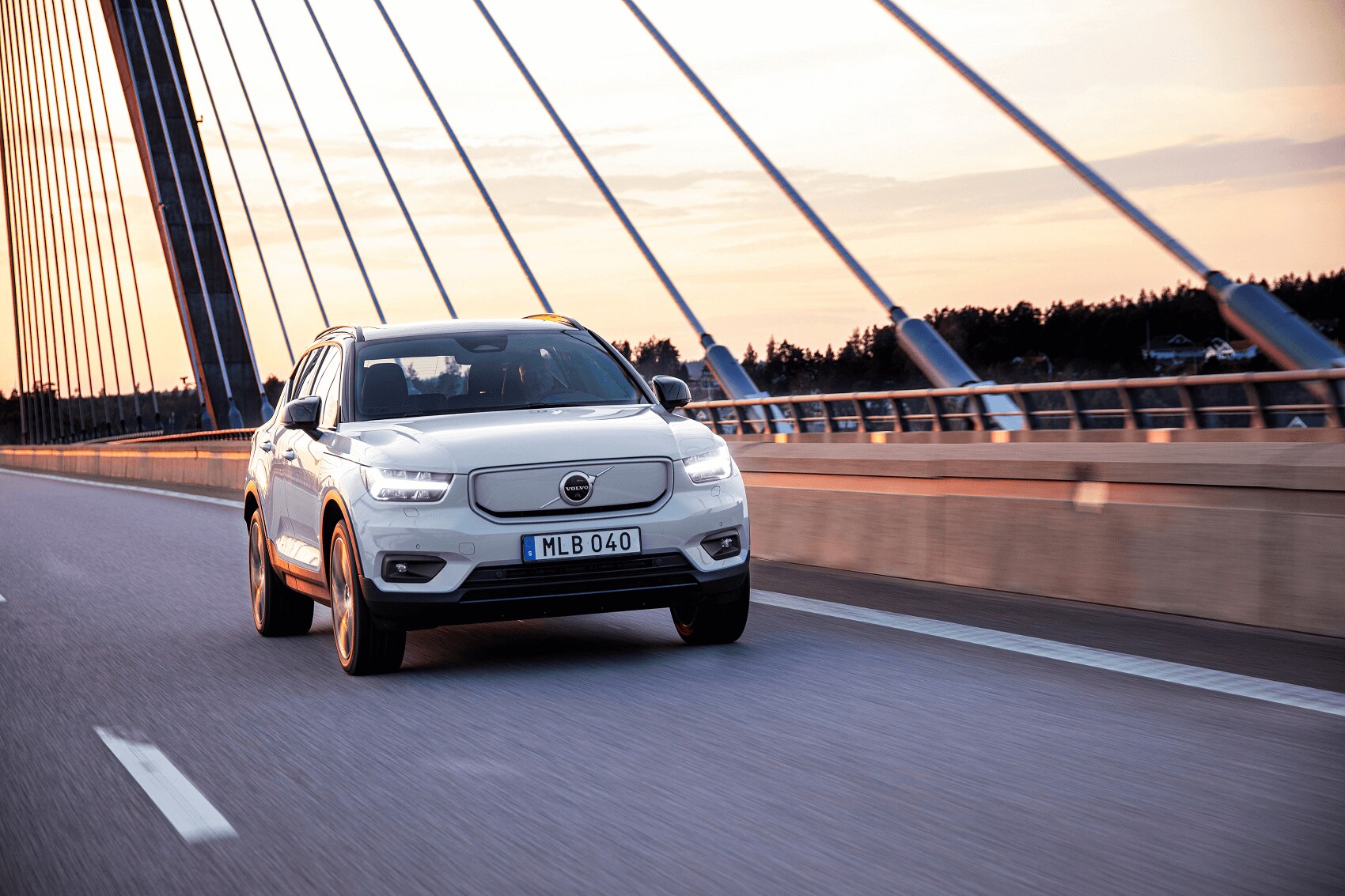 The Volvo Pure Electric vehicles also give you a feeling of the future. These vehicles are designed to provide the performance you expect while giving you a silent ride. This means that while you drive your vehicle and take on the road, you will have a quiet and relaxing ride from inside the cabin.
By getting a ride that is smooth and quiet, you can get even more production out of your days on the road. Your travels are important to you and getting behind the wheel of a vehicle that can provide you with what you need for the road while also helping the environment.
Fun Comes Standard
Finally, Volvo Pure Electric vehicles can bring some excitement to your ride. In addition to using Volvo EV technology, you get a vehicle that has plenty of power for when you want to step things up and really get the edge in performance.
As you can see, electric vehicles like the Volvo Pure Electric models can have a lot of benefits to both drivers and the world around us. You can take the step into the future of driving and help the environment with a Pure Electric vehicle that offers many similar features to the vehicles you are experiencing now when you drive.
Take full advantage of these benefits and get a new experience behind the wheel by choosing to go electric with the Volvo Pure Electric models.
---
How Electric Cars Work

Now that you know about the foundation of electric cars and what the Volvo Pure Electric models can do, you may be wondering how these vehicles work.
Dual-Motor Capability
In the Volvo Pure Electric models, you get dual-motor capability. The Volvo XC40 uses a pair of 2021-horsepower electric motors to provide you with an acceleration boost, greater mileage range, and a smooth ride.
This can make your ride feel just as natural as riding in a typical vehicle, or even better. You will immediately be able to feel the difference in the vehicle's ability to accelerate and the overall nature of the ride.
Regenerative Braking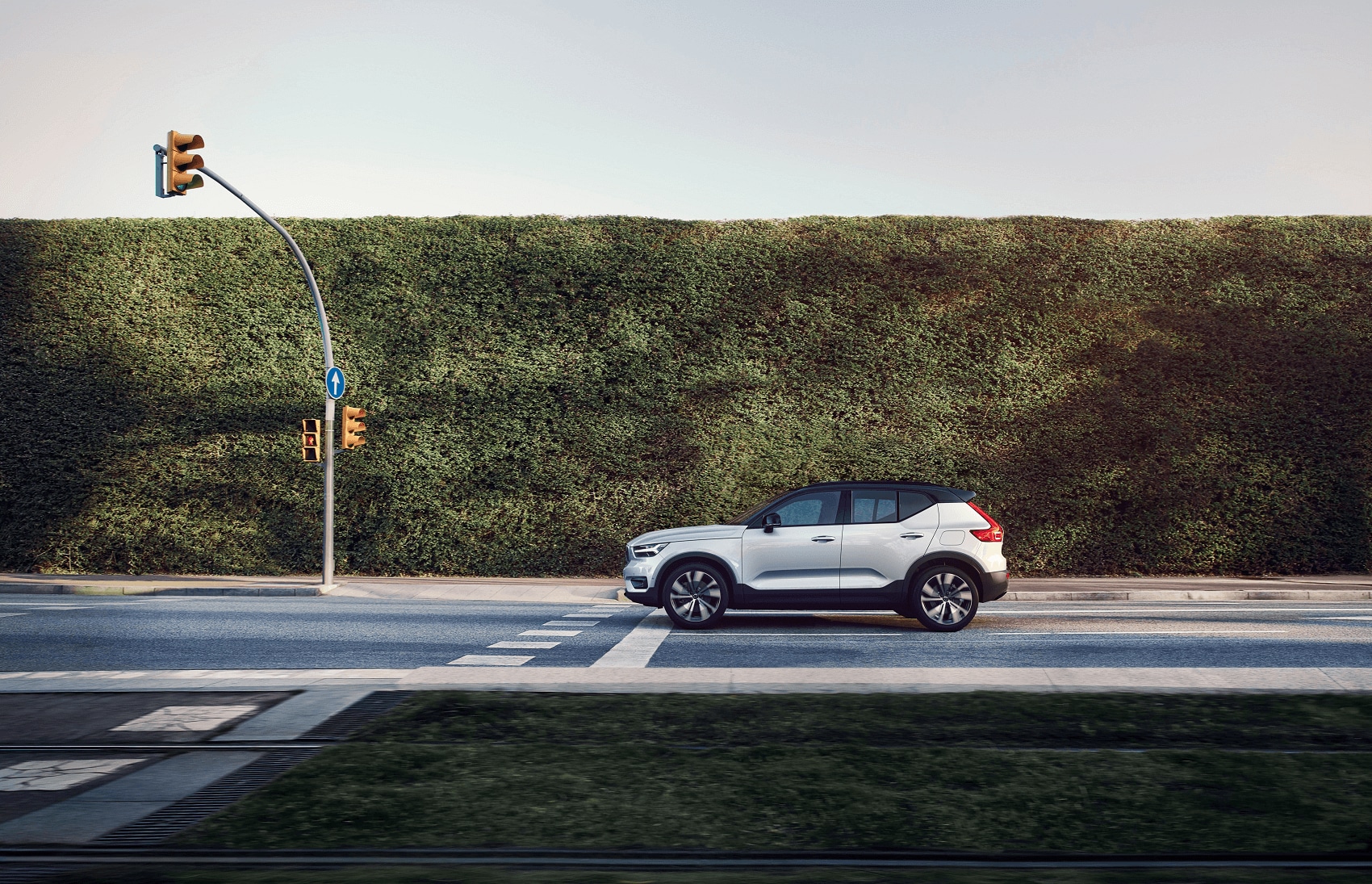 One benefit of electric vehicles is the use of regenerative braking. This means that when you do hit the brakes, any forward momentum gets transferred back into the battery, helping to extend your driving range. This can give you more capability to get to the places you want to go. The more distance you can cover without needing a charge, the more productive you feel.
A Powerful Battery
Finally, the Volvo Pure Electric line offers powerful batteries that keep you going for longer. The 78kWh battery can offer over 200 miles of range, keeping you on the road for longer travels. This powerful battery can give you enough of a battery supply to complete all of your travels in a workday, allowing you to charge overnight to get your range back to where it needs to be for a new day.
Speaking of charging your electric vehicle, when you do need to charge, you have several options for getting back to a full battery and back on the road. The battery in the Volvo electric vehicles can be charged to 80 percent capacity in less than 40 minutes, and you can take advantage of an at-home charger for added convenience.
---
Volvo Pure Electric Models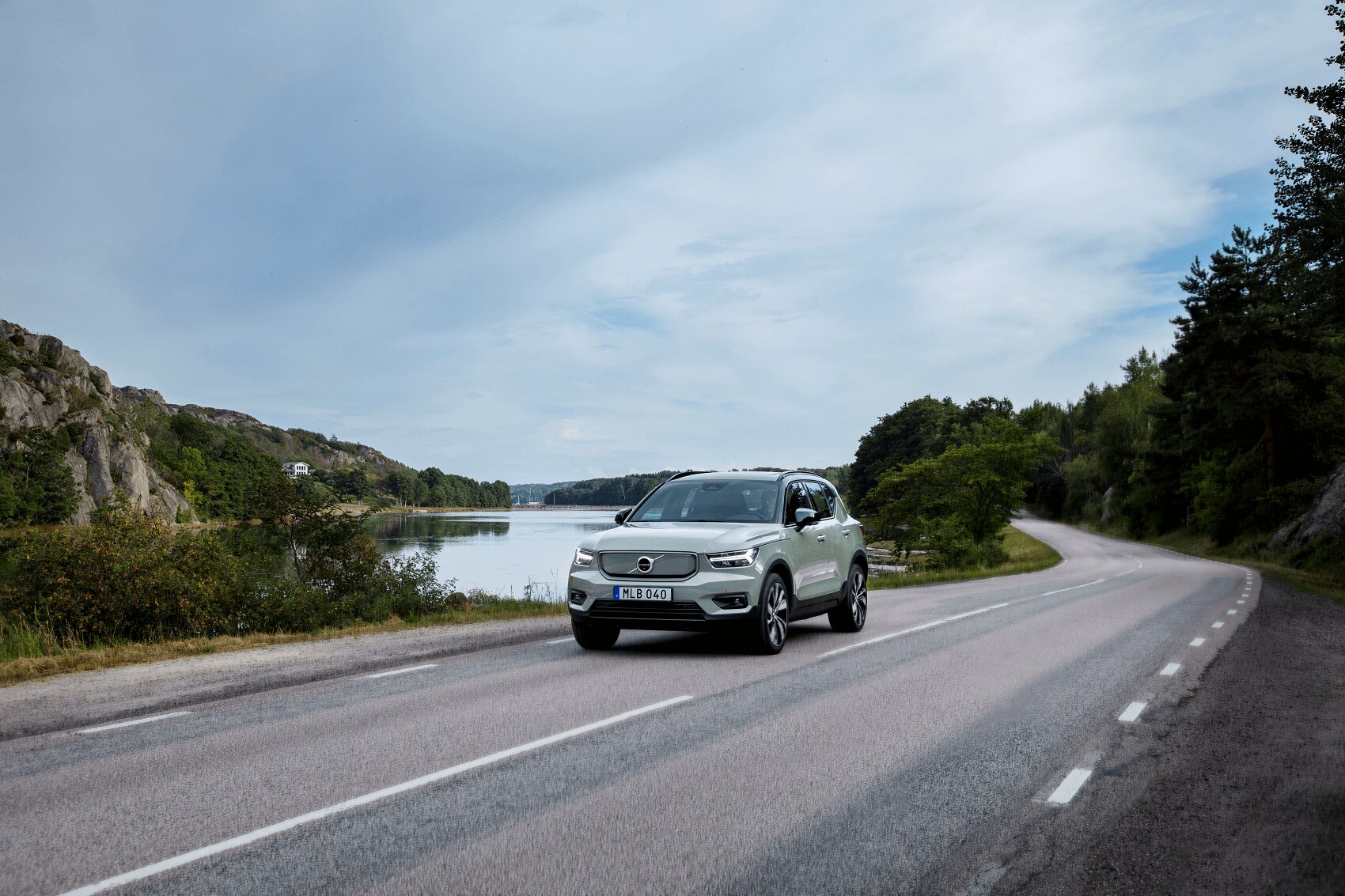 The Volvo Pure Electric line is led by the Volvo XC40 Recharge, the first ever all-electric model from Volvo. This vehicle is providing drivers with over 200 miles of range, 402 horsepower, and fast and reliable charging so you can make your travels with peace of mind.
This is also only the beginning with the future of vehicles from Volvo. As the first of its kind, the Volvo XC40 Recharge will certainly not be the last electric vehicle coming to the roadways from Volvo.
As vehicles continue to evolve, these Volvo Pure Electric models will continue to expand on possibilities, using the new information and technology to take you further than ever before. The current Volvo Pure Electric models are using this technology now to take advancements in the way we drive.
That will only continue in the years to come, so learning more about the power of electric vehicles and where drivers are going and the options that are becoming available can go a long way.
---
Test Drive a Volvo Pure Electric Vehicle
Are you ready to step into the future of driving and try an electric vehicle? Come and see us at LaFontaine Volvo of Farmington Hills and take a closer look at the Volvo Pure Electric vehicles and see if it's the right choice for you.
We are proud to be serving drivers in the Detroit, West Bloomfield, and Northville, Michigan, areas to find the right vehicle for their needs. Learn even more about what makes electric vehicles great for the road and the world around us.
Make the choice to put yourself behind the wheel of a vehicle that is helping the environment and making advancements into the future.